>
---
---
Six! similarities with Dead Land VR
casual

100

adventure

100

simulation

100

strategy

100

challenging

90

action

70
---
>
---
---
Splash !!! similarities with Dead Land VR
casual

100

action-adventure

90

action

70

adventure

50
---
>
---
---
Zombie Town similarities with Dead Land VR
adventure

80

action

80

casual

70

simulation

70

strategy

70

zombies

60

horror

20
---
>
---
Android
PC Windows
Playstation 3
Xbox 360
Ultimate TPS Zombie Survival Community Based Game Created Only by a 17 year old self taught game developer using free assets!
---
Soul Survivor similarities with Dead Land VR
shooter

90

zombies

90

fps

40

strategy

40
---
>
---
---
Biotix: Phage Genesis similarities with Dead Land VR
action

100

simulation

80

strategy

70

challenging

60

casual

30
---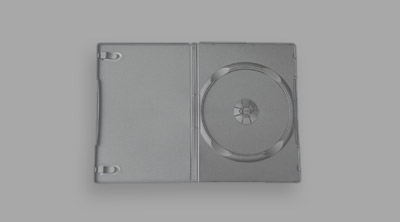 >
---
---
Swamp Attack similarities with Dead Land VR
strategy

100

challenging

80

action

60

zombies

60

shooter

40

casual

30
---
>
---
Mac OS
PC Windows
Xbox 360
Playstation 3
Android
Youre part of a small team sent to film a promotional video for a groundbreaking discovery: meteoric debris embedded deep in Arctic ice that provides clean, hyper-efficient energy. Escape together or die alone Stranded at the bottom, injured and running out of time, your only hope for survival is to reach the surface. Dive into: - A mysterious story that leaves you questioning everything - Multiple endings dramatically impacted by key choices - An unconventional narrative co-op mode where your partner matters - Living, breathing characters voiced through conversational dialogue - A unique underwater setting like nothing youve ever seen
---
Debris similarities with Dead Land VR
adventure

70

simulation

70

strategy

70

casual

60

horror

60
---
>
---
wii u
ds
Xbox 360
Android
This game was classified by the community with the following category scores - Violence=1/3, Sex=0/3, Mature Content=1/3. You are the Scribble Meister, a master of inks and defender of Scribbles. As their sole protector, you alone defend them from an unrelenting march of vicious Scrawls. Each puzzling level will challenge you to play creatively; deploy destructive towers to unleash powerful attacks, or kinetic towers to manipulate foes and the very paths they use to assault you. Hurry, the Scribbles need your help!
---
Scribble similarities with Dead Land VR
action

90

simulation

80

strategy

80

best-selling

70

casual

40

shooter

40
---
>
---
---
Viking Saga: The Cursed Ring similarities with Dead Land VR
casual

90

simulation

90

strategy

70

challenging

60

action

60

adventure

50
---
>
---
Mac OS
Linux
PC Windows
Android
Hacker.exe is an atmospheric Survival Horror/Strategy/Simulation that puts you on the shoes of a hacker. Hacker.exe is a twist on the take of an exe game, adding a more unique mystery to the game genre while also being a horror/creepy point and click hacking simulator. Game mechanics such as tower defense strategies, puzzles, lore and quick time events are all present in the game. Your main goal is to solve the overarching puzzle of the game whilst trying to not get caught. The NCD is an organization that swears to protect all of it's user from hackers and viruses while they browse on the internet. Why is this a big deal? Most people have lost hope on using the internet after the World Wide Whipe Out, an event that nearly destroyed most of the information available on the internet. You have started this hacking career with no knowledge of your past and it is up to you to piece together all the clues and figure out why you are now a hacker. While you hack, you notice that the NCD, the same organization that was willing to protect it's users is involved in criminalistic activity and helps many websites that sell illegal products thrive in this new age of technology. It is up to you to figure out why the NCD is doing all of this while you take on the most challenging and most strategical job offers out there as a hacker. Are you ready to take this challenge? Features: -Point and Click Adventure -Jumpscares and Intense Mystery Puzzles -Interactive Hacking Mechanisms -Logical ways of finding the objectives -Thrilling adventure -Difficult Puzzles -Elements of Surprise -Limited Time
---
Hacker.exe - Mobile Hacking Simulator similarities with Dead Land VR
horror

100

challenging

80

simulation

70

adventure

50

casual

40

action

40

strategy

40
---