>
---
Mac OS
PC Windows
Linux
Nintendo Switch
Xbox One
Playstation 4
Playstation 3
Xbox 360
apple tv
It's the biggest Party Pack yet, including the return of the classic pop culture trivia mash-up YOU DON'T KNOW JACK: Full Stream; the game of hilarious hypotheticals Split the Room; the lyric-writing, robot rap battle Mad Verse City; the inventive drawing game Patently Stupid; and the outer space fling-fest Zeeple Dome.
---
party

trivia

local

comedy

funny

casual
---
---
trivia

card

trading

puzzle

horizontal

hex

entertainment

minimalist

dungeon
---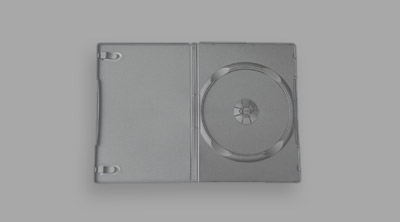 >
---
Word Search Epic lets you enjoy free, unlimited word search puzzles in a variety of different categories. Find the hidden words to solve the puzzle. Play handcrafted puzzles, or generate new random word search puzzles for limitless, free play! One of the top word games with some of the best options like design your own custom games, different sizes and difficulty settings plus a huge selection of categories for all your word seeking needs!
---
word

trivia

entertainment

puzzle
---
>
---
---
---
>
---
---
---
>
---
---
trivia

puzzle

spatially

casual

flash

orchestral

challenging
---
>
---
Nintendo Switch
Xbox One
PC Windows
Playstation 4
Mac OS
Linux
Papa's Quiz is a party game for 1-8 players. Use phones or tablets as controllers and compete in multiple question types, where the smartest and fastest player will be the last standing victor! Quiz! We crafted over 3000 original questions in 185 categories for this game. Dress up! Create your avatar, and give it a fun name! Dress it up with creative clothes and use it to express your victories in the game. Fight for category! Give the other players a good fight for which category to play. Tap, tap, tap to win! Dance! Choose your dance moves to express your good fortune.
---
trivia

party

family-friendly

character

local

comedy
---
>
---
Linux
Android
Mac OS
PC Windows
Playstation 3
Xbox One
Xbox 360
psn
amazon fire tv
Nintendo Switch
Playstation 4
The team behind YOU DON'T KNOW JACK presents FIVE guffaw-inducing party games in one pack! You're gonna need more than one party for this. Your phones or tablets are your controllers! For 1-100 players!
---
trivia

party

comedy

local

funny

board-game
---
>
---
---
---
>
---
---
trivia

music

friends-and-family

asynchronous
---