>
---
PC Windows
Nintendo Switch
Rise to the challenge and join the hunt! Hunt solo or in a party with friends to earn rewards that you can use to craft a huge variety of weapons and armor. Brand new gameplay systems such as the high-flying 'Wire Action' and your canine companion 'Palamute' will add exciting new layers to the already robust combat that Monster Hunter is known for.
---
tower-defense

online

fight

combat

crafting

rpg

battle

farming

local

multiplayer

action

skill

cooperative

japanese

dragon
---
>
---
---
tower-defense

farming

achievements

strategy

casual

cooperative

sandbox
---
>
---
Nintendo Switch
Playstation 4
stadia
Xbox One
PC Windows
Rock of Ages 3: Make & Break is competitive tower defense and arcade action rolled up with ACE Team's quirky, Monty Python-esque humor into one giant, creative game for the ages. Jump into the expansive, gut-busting story for an eclectic adventure featuring bizarre and irreverent takes on legendary characters, or for the first time, create and share your own levels to compete with friends and strangers online in a real-time mix of hectic tower defense and epic boulder-racing arcade action.
---
tower-defense

python

historical

fishing

comedy

destruction

surreal

racing

funny

strategy

defence

arcade
---
>
---
Nintendo Switch
Playstation 4
Xbox One
PC Windows
Aim your catapults! Command your troops! Bloody the battlefield! Gaming's most charming genre mashup returns, leveling up everything you loved in the original with Unreal Engine 4-powered ruthless destruction. A whole new metagame of strategic conquest adds turn-based tactical intrigue to mix. Dominate six distinct story-driven campaigns – even PvP and co-op multiplayer modes – as you plot your path to triumph. That is, if you can earn it through chaotic carnage and delightful devastation.
---
tower-defense

strategy

medieval

hands-on

real-time

empire

battle

destruction

story

physics

tower

hex-tile

colourful

combat

pinball
---
>
---
Linux
Mac OS
PC Windows
Android
As you successfully purify your dungeons throughout the world from the pesky invaders, you will gain access to more powerful traps and devious utilities. Unlock more than 30 achievements designed for everyone - ranging from casual gamers to hardcore gosus.
---
tower-defense

dungeon

strategy

pixel
---
>
---
---
tower-defense

battler

platform

cooperative

defence

tower

pixel

auto

strategy

deckbuilding

card

wave

idler

puzzle

foodie
---
>
---
Windows Phone / Windows 10 Mobile
Android
Linux
Mac OS
PC Windows
Thanks to the stunning, detailed landscapes, painstakingly drawn towers, and incredible special effect, you wont be able to take your eyes off the screen. All aspects of the game have been meticulously balanced, including tower statistics, enemy strength, terrain characteristics, and special weapons. Features: Four difficulty levels Eight kinds of turrets Eight special abilities, from Air Strikes to Nuclear Bombs Varied seasons and types of landscapes Support for over 20 languages
---
tower-defense

strategy

tactical

endless

wave

action
---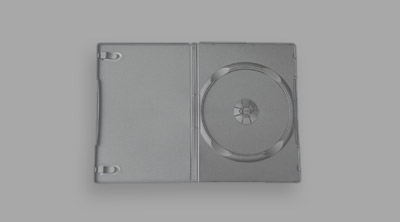 >
---
Windows Phone / Windows 10 Mobile
vita
Xbox 360
Remove alert Rate for game in game play I'm Sorry about that Please Rate for game if you like it Fix bug language Turkey ,Text is not draw Fix bug in level 1 : RIver of fire user can't Move to platform fix bug save sound sfx Update multi_language I just add language English,Français,Deutsch,Español,Italiano,Brazil,Português,Türkçe,Русский,Polski I hope it is convenient for you Thanks all Welcome to the Tower Defence , specialized in Tower Defence games! Streamlined tower defense with 8 different towers to build and upgrade or capture. I tested game play good on LG Optimus 7, Nokia Lumia 610, Nokia Lumia 620, Nokia Lumia 820
---
tower-defense

defence

tower

animation
---
>
---
Mac OS
Linux
PC Windows
Android
Tap your troops through an epic (mis)adventure as you defend exotic lands from dragons, man-eating plants, and ghastly denizens of the underworld -all with flashy new towers, levels, heroes, and more goodies to help you crush your foes to a pulp. Slice, sizzle, and stomp your foes with Crossbow Forts, Mighty Templars, Necromancers, and even Earthquake Machines - hey, we told you we were shaking things up.
---
tower-defense

artillery

strategy
---
>
---
---
tower-defense

strategy

card

adventure

malaysia
---