>
---
A departure from the grid-based tactics gameplay of the main series, the game uses teams of 5 characters, from throughout the series, to fight waves of enemies in turn-based battles. Characters can have star ratings from 2 to 6, that have various level caps with the end goal of a 6 star character being upgraded to level 9999. The game is region locked in Japan. Originally released in March 2019 with bugs and server issues, the game was taken offline to work on fixes and improve the game. it was re-launched in November 2019.
---
Disgaea RPG similarities with Divine Divinity
rpg

100

skill

90

dungeon

80

battle

50

isometric

40
---
>
---
And return to the classical dungeon crawl, with traps and secret doors, and death awaiting the unwary adventurer behind every corner. A century ago, the Andorian Empire was destroyed by a magical cataclysm that brought The Horrors into our world; humanity was nearly annihilated. Many thousands managed to escape sailing away to the Imperial Colony of Varannar: a savage island, dangerous and unexplored.
---
Exiled Kingdoms RPG similarities with Divine Divinity
classic

100

rpg

100

isometric

80

skill

80

dungeon

60
---
>
---
---
Arc the Lad R similarities with Divine Divinity
rpg

100

mmo

60

fantasy

30

skill

20
---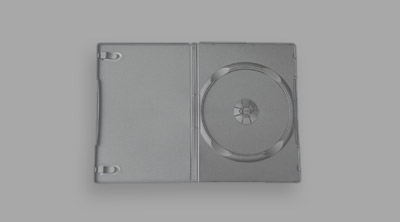 >
---
Android
Linux
Nintendo Switch
PC Windows
Mac OS
Xbox One
Playstation 4
Help young Gully on her quest to find her lost father Aramus a famous hero, who ventured into the dangerous grounds and mysteriously disappeared. Build your adventuring party by choosing three of six available heroes from the classic Battle Chasers comic series, each with unique abilities, perks, items, and dungeon skills.
---
Battle Chasers: Nightwar similarities with Divine Divinity
rpg

90

classic

80

battle

60

fantasy

40

dungeon

30

isometric

30
---
>
---
Windows Phone / Windows 10 Mobile
Android
"Explore the world of FINAL FANTASY XV with a cast of cute and cool characters! " As a symbol of this promised peace, Noctis, crown prince of Lucis, is to wed the Lady Lunafreya of Tenebrae. The prince sets forth for his wedding on the eve of the signing ceremony, sent off by his father, King Regis.
---
Final Fantasy XV Pocket Edition similarities with Divine Divinity
classic

100

rpg

100

open-world

70

fantasy

60

dungeon

50

battle

40
---
---
An everlasting story about the Hero's Sword with animated 3D battles that can be played in its entirety for free! The Hero's Sword, which was used 300 years ago to defeat the Overlord, has been stolen, and demons are becoming more and more common. The binding strings of fate, and the desire to trust someone... Where will these tangled threads lead them?
---
RPG Glorious Savior similarities with Divine Divinity
fantasy

100

rpg

100

skill

50

battle

40

dungeon

30
---
>
---
Darkness that lurks in history In Illumica, an invasion of the enemy lands of Laft is being planned. Blood-soaked battles between enemy tribes, darkness energy widely misused, huge monsters called Vasists... And a young girl whose life is in danger in the midst of the fighting. The characters fight against their destinies, and in the course of time, they will face a desperate battle against the split of history and the evil that lurks there.
---
RPG Justice Chronicles similarities with Divine Divinity
classic

100

rpg

100

skill

100

dungeon

70

battle

30
---
---
super famicom
ds
Android
IOS iPhone
Dragon Quest VI: Realms of Revelation is a role-playing video game developed by Heartbeat and published by Enix (now Square Enix) for the Super Famicom as a part of the Dragon Quest series and as the last Dragon Quest game in the Zenithia trilogy. In July 2007, Square Enix announced a series of remakes of Dragon Quest IV: Chapters of the Chosen, Dragon Quest V: Hand of the Heavenly Bride and Dragon Quest VI: Realms of Revelation for the Nintendo DS, making this the first time the game in question got released on other consoles and overseas. Dragon Quest VI is a traditional, turn-based role-playing video game (in an overhead perspective) which features random battles and a character class system that the Hero and his party members acquire new skills and spells. Once a character has mastered a specific set of two or three starter classes, they can change into a hybrid class which builds on their themes; for example, mastering Warrior and Martial Artist unlocks the Gladiator Class, which learns powerful physical attacks, and mastering certain hybrid classes unlocks the Hero class.
---
DRAGON QUEST VI similarities with Divine Divinity
rpg

100

classic

90

skill

70

dungeon

60

battle

40
---
>
---
In Battleheart Legacy, you will explore a rich and detailed fantasy world, customize your unique hero with dozens of powerful skills and items, do battle with hordes of enemies, encounter quirky characters and discover the stories of a troubled realm. Poison your foes, crush them with giant two-handed weapons, put them to sleep with a song, or simply blow them up with a meteor strike.
---
Battleheart Legacy similarities with Divine Divinity
fantasy

100

rpg

100

dungeon

50

battle

50

skill

50
---
>
---
---
Skylanders Ring of Heroes similarities with Divine Divinity
rpg

90

dungeon

70

fantasy

60

mmo

50

skill

50

battle

40
---