>
---
---
Crash Dive 2 similarities with Perfect Cell
submarine

100

underwater

90

military

70

stealth

40
---
>
---
---
Neighbours back From Hell similarities with Perfect Cell
stealth

100

puzzle

80

underwater

60

violent

40
---
>
---
---
Midnight Calling: Anabel similarities with Perfect Cell
puzzle

100

underwater

60

entertainment

60

achievements

50
---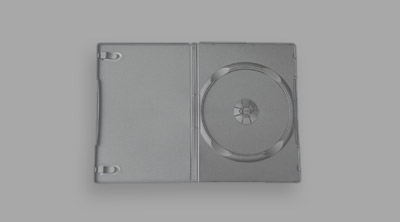 >
---
Featuring all of the Season One locations and episodes from the Prologue, Paris, Sapienza, Marrakesh, Bangkok, Colorado, and Hokkaido. As Agent 47, you will perform contract hits on powerful, high-profile targets in an intense spy-thriller story across a world of assassination. HITMAN includes a wealth of content and game modes, catering to long-time fans and new players in equal measure.
---
HITMAN - The Complete First Season similarities with Perfect Cell
stealth

90

military

50

violent

30

replay-value

20
---
>
---
Your grandfather spent his life in search of the Inuits' legend of great treasure and infinite wealth. On his last expedition he travelled to the Arctic but never returned. It's up to you to find your missing grandfather and solve the Inuit mystery in this ice-cold Hidden Object Puzzle Adventure.
---
Mystery Expedition: Prisoners of Ice similarities with Perfect Cell
achievements

100

entertainment

100

puzzle

80

replay-value

30
---
>
---
Optimized for the NVIDIA SHIELD, grow, shrink, roll, leap and climb in this unique puzzler featuring over 150 challenging mazes and one-of-a-kind gameplay that includes portals, inverted gravity, vehicles and more! AppleNApps: 4 out of 5 - "iO is a finely crafted platformer that keeps things fresh making it well worth picking up.
---
iO - A Physics Platformer similarities with Perfect Cell
puzzle

100

entertainment

80

achievements

60

replay-value

20
---
>
---
---
Bomb Bay similarities with Perfect Cell
violent

60

submarine

40

stealth

40

achievements

30
---
>
---
---
Myths Of Orion: Light From The North similarities with Perfect Cell
puzzle

100

entertainment

80

achievements

40

replay-value

40
---
>
---
There is a host of collectables and achievements to unlock, and with full social media and Game Center integration, you can share the fun with your friends. - Simple but addictive gameplay; pick it up in seconds, spend hours mastering it - Thousands of unique puzzles, ranging from easy to mind-melting! - 8 wondrous forests to explore, from deep woods to mountain range to mangrove swamps - Varying obstacles and puzzle mechanics and a dynamic puzzle system, to maximize replay value - Ultra-challenging boss levels - Colorful characters, beautiful art, and a fun, family friendly theme - Build up your scrapbook with dozens of unlockables and achievements - Compete with friends via social media integration
---
Forest Home similarities with Perfect Cell
puzzle

100

entertainment

80

achievements

60

replay-value

40
---
---
Tornado Time similarities with Perfect Cell
replay-value

100

military

90

achievements

80

puzzle

60
---